Engine Rebuilds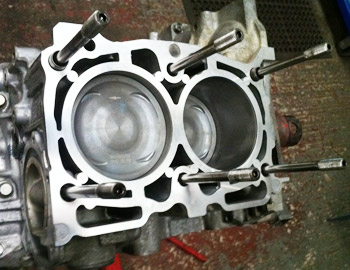 Here at Autotecnica we pride ourselves on our engine builds and put the same quality of workman ship into all our engine builds, ensuring a quality engine everytime. Whether its a rebuild of your Justy engine or a rebuild to a 750bhp monster for your Impreza we take the time and effort to make sure its right the first time.
Using quality components, we make sure your engine rebuild will give you many miles of driving pleasure once fitted.
Our engine rebuild prices are competitive where you require a crated engine or you require removal and refitting from your car.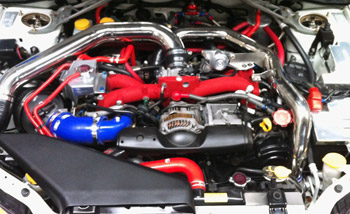 Here at Autotecnica Subaru we dont just offer full engine rebuilds we also offer, Engine repairs, Engine rebores, Cylinder head repair (head skimming or replacement), Valve reseating, Head gasket replacement, Crankshaft replacement, Piston replacement or oversize piston fitting and crankshaft timing belt replacement.
If you require an engine rebuild or want a bigger power motor for your Subaru then we'd be happy to discuss this with you. Please call us for more information.